Before you begin house hunting, it's important to have a pre-approval in place for a mortgage. After all, the mortgage amount available to you will affect your budget.
When determining your mortgage amount, lenders take into consideration how much you can afford, based on earnings and other financial obligations, as well as your credit history.

A mortgage broker can help you get the best available rates and packages. Even a fraction of a percentage point can save you thousands in the long run!

Below are some mortgage brokers that I have worked with in the past, and have provided great service to my clients.


---
Michael Hallett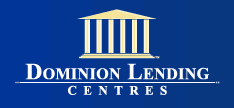 Mortgage Broker
Dominion Lending Centres
Phone: 604-616-2266
michael@hallettmortgage.com